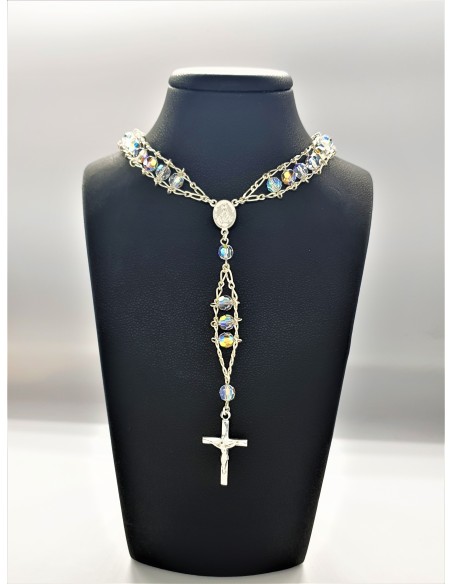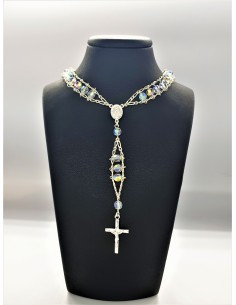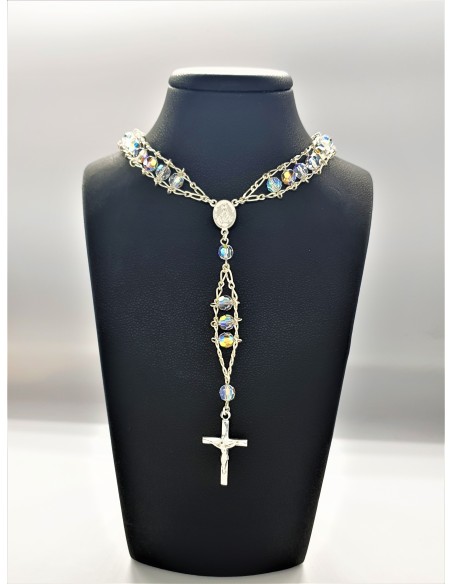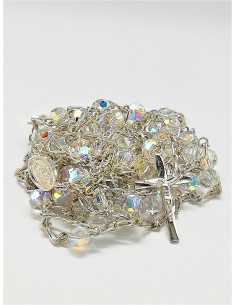 Double Chain Clear Crystal Rosary Necklace
Double Chain Necklace. Exclusively made with Sterling Silver 925.
Thanks to this mounting method we have the softer necklace ever made. It seems to wear a silk fabric.
In the Precious Bracelets you will find the Bracelet with the same design.
At your request we will bring it to receive the Blessing from the Holy Father.
Crucifix cm2,5x1,7 inches 1 x 0,7 - Beads 7mm 0,27in Length 37cm 14,5in