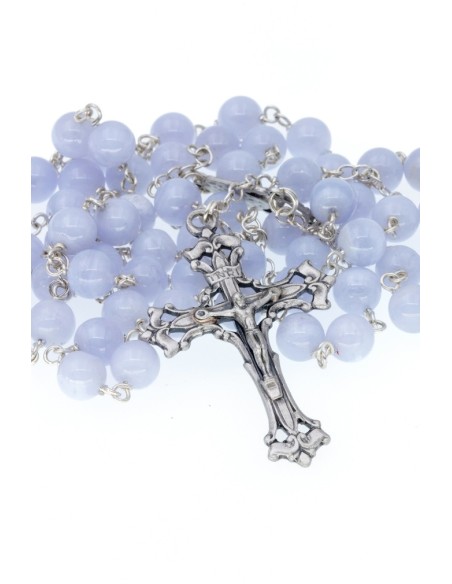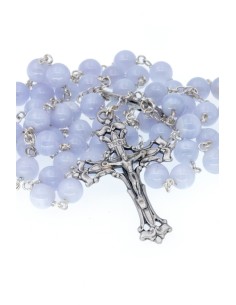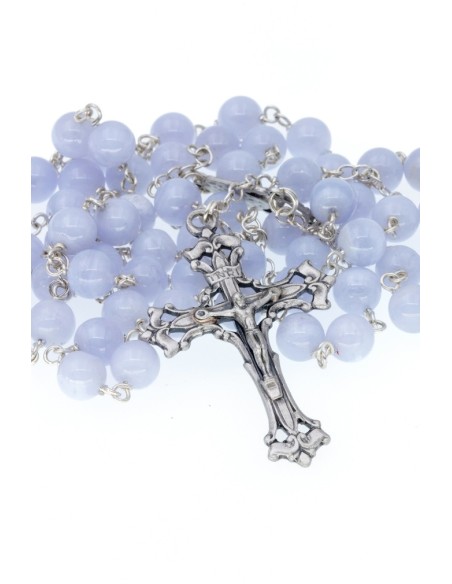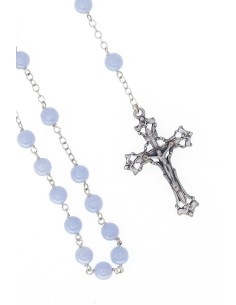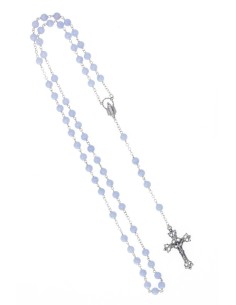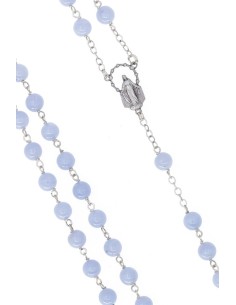 Chalcedony Silver Rosary - Baroque Crucifix
Sterling silver Rosary with 6 mm Chalcedony beads,in a delicate greyish light blue color.
At your request we will bring it to receive the Blessing from the Holy Father.
Crucifix cm 3,5 x 2,5 - inches 1,4 x 1 - Beads 6mm - 0,24 inches Length 47 cm - 18,4 inches
This wonderful Rosary is made in 925 certified sterling silver. The Crucifix called Baroque has a delicate ancient design.