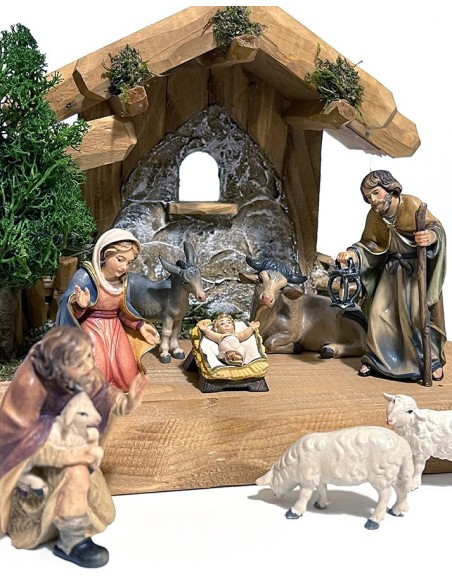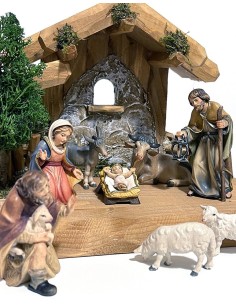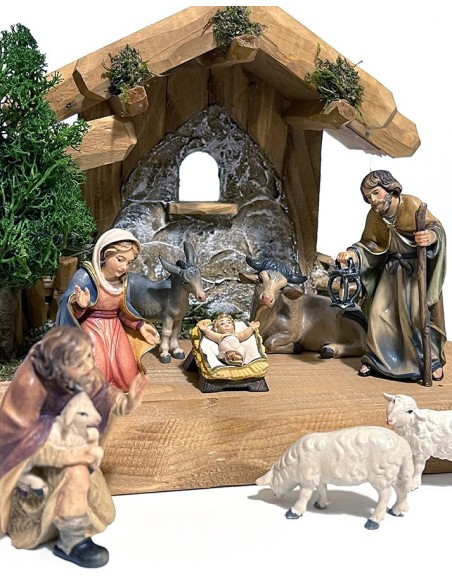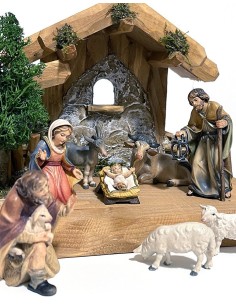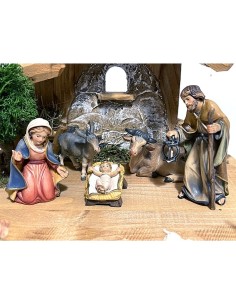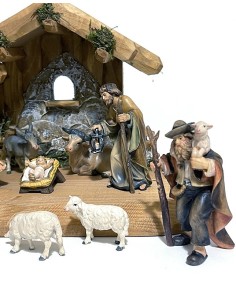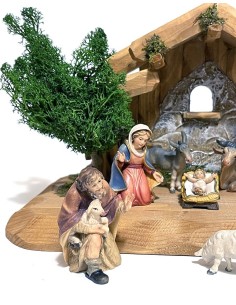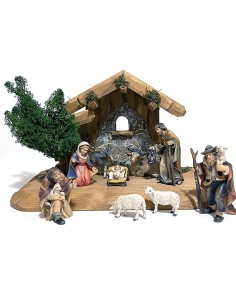 Bethlehem Nativity Scene Small - Wood Handcarved
Bethlehem Crib: entirely carved in wood and hand painted: a real little masterpiece.
It is made up of 10 finely carved statues, rich in details, painted entirely by hand. A rich work of art of the finest workmanship.
Statues Height: 8 cm - 3,1 inches - Nativity hut: 28 x 16 cm - 11 x 6,3 inches
At your request we will bring it to receive the Blessing from the Holy Father.