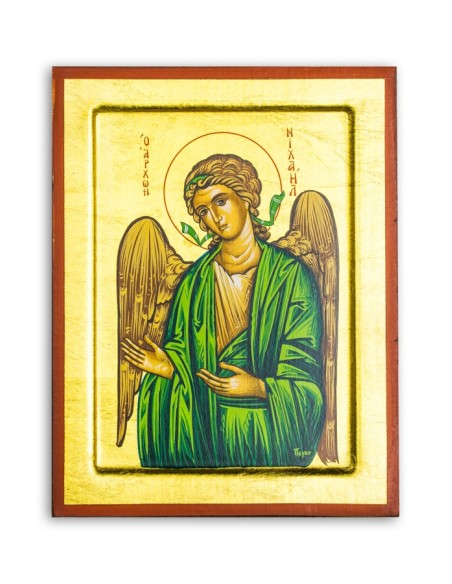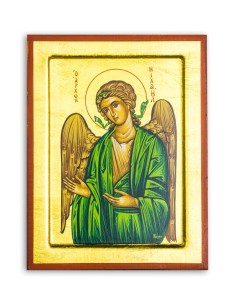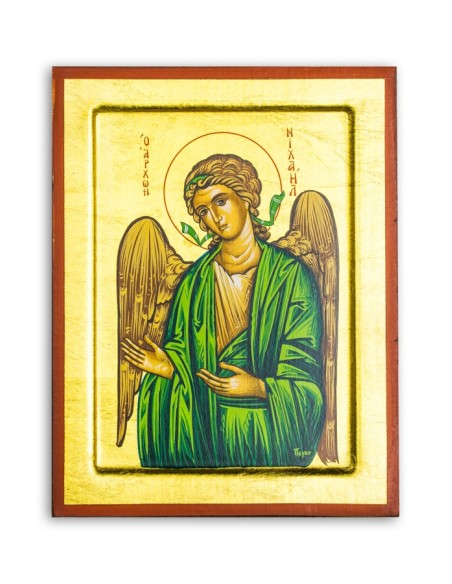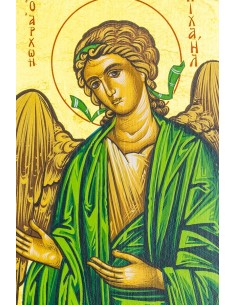 The Angel Icon
This Byzantine Icon is painted on a solid wood base.
Size: Cm 23X18 - inches 9X7
At your request we will bring it to receive the Blessing from the Holy Father
The Angel represented is the Archangel Raphael.
He's the Angel of nuptial love and health. He's the patron of youth, fiances, bride and groom, pharmacists, educators, wayfarers and refugees.
At your request we will bring it to receive the Blessing from the Holy Father