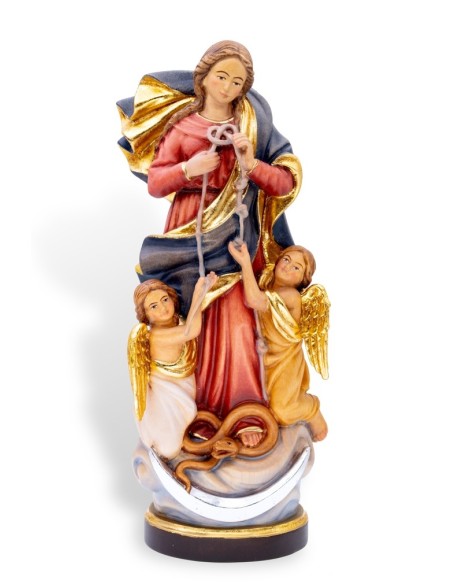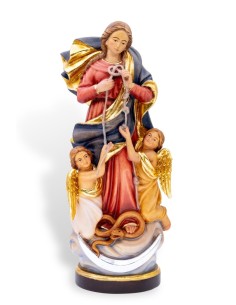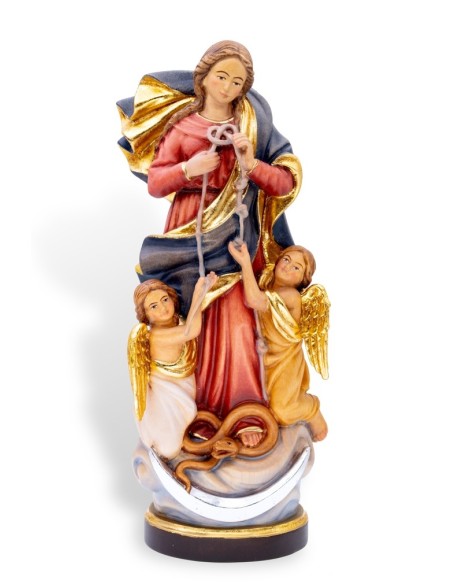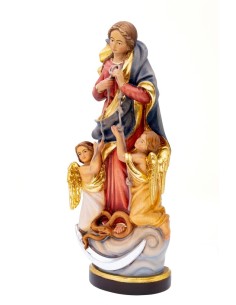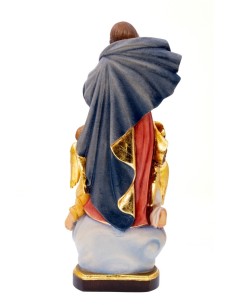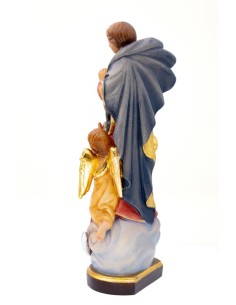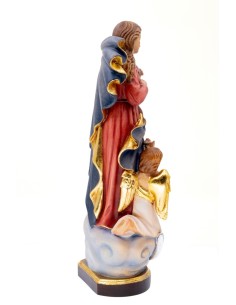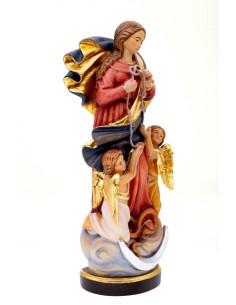 Virgin Mary Untier of Knots
Through Mary, "All the knots of our heart, every knot of our conscience can be undone."
Unlike many other Marian devotions, the devotion to Mary, Undoer of Knots did not come about through an apparition, but through her intercession.
Carved wooden statue hand painted
Wonderful statue hand made from a wood block hand painted with natural colors.
Height: 33 cm - 13 inches
At your request we will bring it to receive the 
Blessing from the Holy Father
.